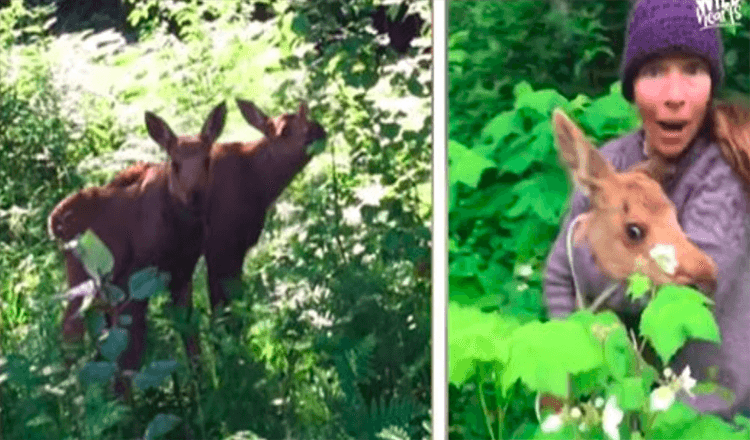 British Columbia, Canada, is home to roughly 170,000 moose, but not everyone is used to seeing these amazing animals up close.
A girl named Mimi was on her way to school when the bus driver spotted twin baby moose on the side of the road. Everyone was in awe of the adorable pair but became concerned when they continued to see them alone day after day.
Sadly, momma moose had been euthanized after being hit by a car and her twin calves were left to fend for themselves. However, they were too young to be on their own. Lee-Ann Kramer, Mimi's mom, decided to rescue and foster the calves after receiving permission from the British Columbia conservation office.
"The calves were not going to survive long in the woods without their momma," Kramer said.
The family headed out to rescue Clover and Chocolate, as they were later named, but it would prove to be a challenge. Clover allowed the rescuers to capture him and actually laid across the lap of Mimi's sisters on the trip home. Chocolate was scared and ran into the woods, but was later found and reunited with Clover at the Kramer home.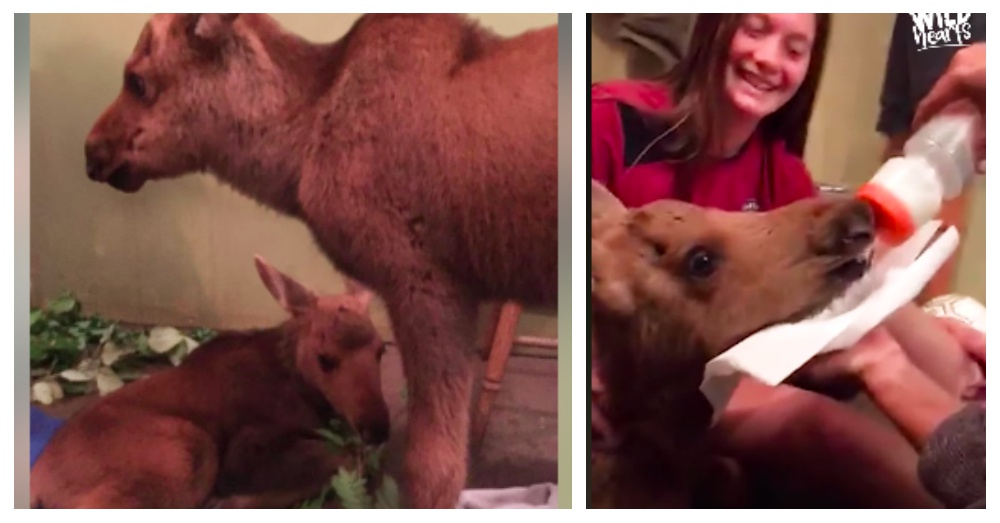 The next step was to call the conservation officer to ask for help in finding a sanctuary for the orphaned twins. The officer was happy to help but told the family that it would take some time and asked if they were up to caring for the moose until then.
"We were so excited to be their family for a week," Mimi told The Dodo. The family embraced their temporary guests and brought them into their home at night to keep them safe.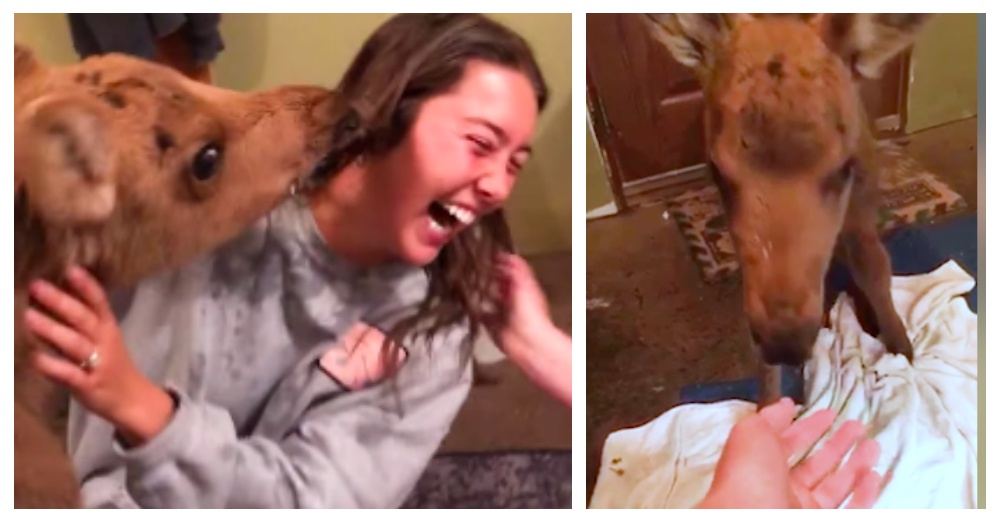 They consulted with a veterinarian to be sure the calves received the proper nutrition and care. The girls wanted Clover and Chocolate to feel safe and calm so they decided to have a sleepover with them in their boot room. The calves spent their days grazing and playing in the backyard, which allowed them time to figure out how to use their long legs.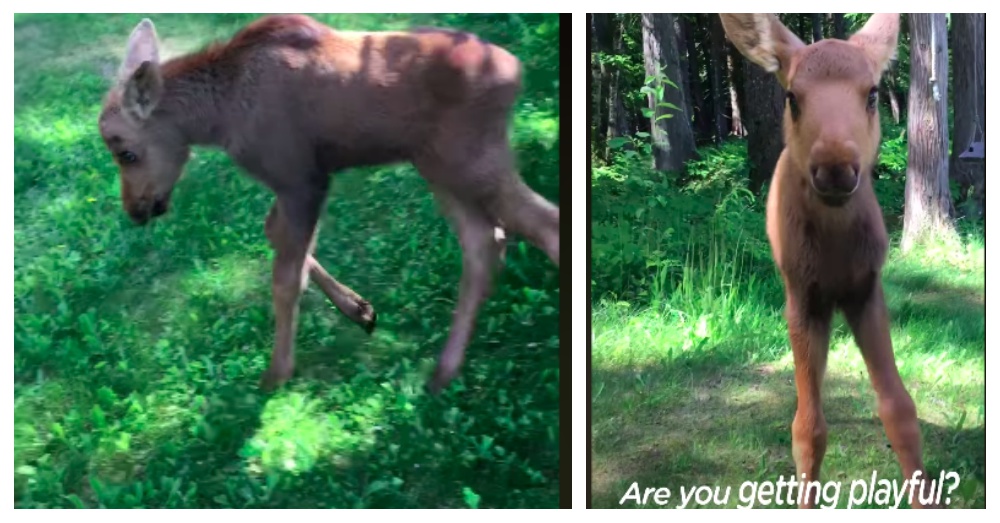 The family of course fell in love with the twins and it was hard when it was time for them to go to a sanctuary. Northern Lights Wildlife Society took in the calves and will teach them how to live in the wild again. They will be released back into the wild once they are grown.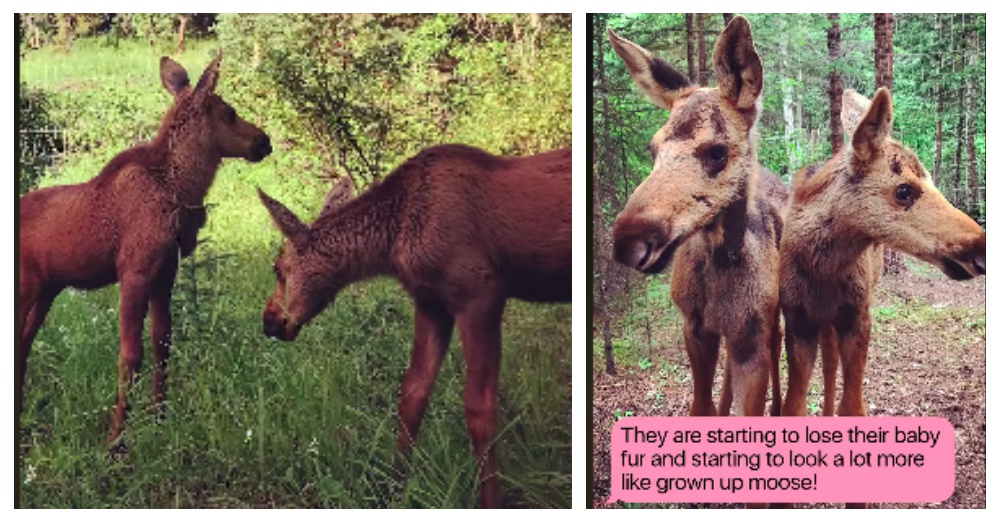 Watch the Kramer family care for the adorable siblings in the video below.