Kayla Patel and her husband, Jon, went to have a look around in a local shelter in Jackson, Tennessee, as they were not that sure that they wanted to have a dog. But everything changed when they met a 1-year-old pit sitting calmly and quietly, while many other pit bulls jumping and barking!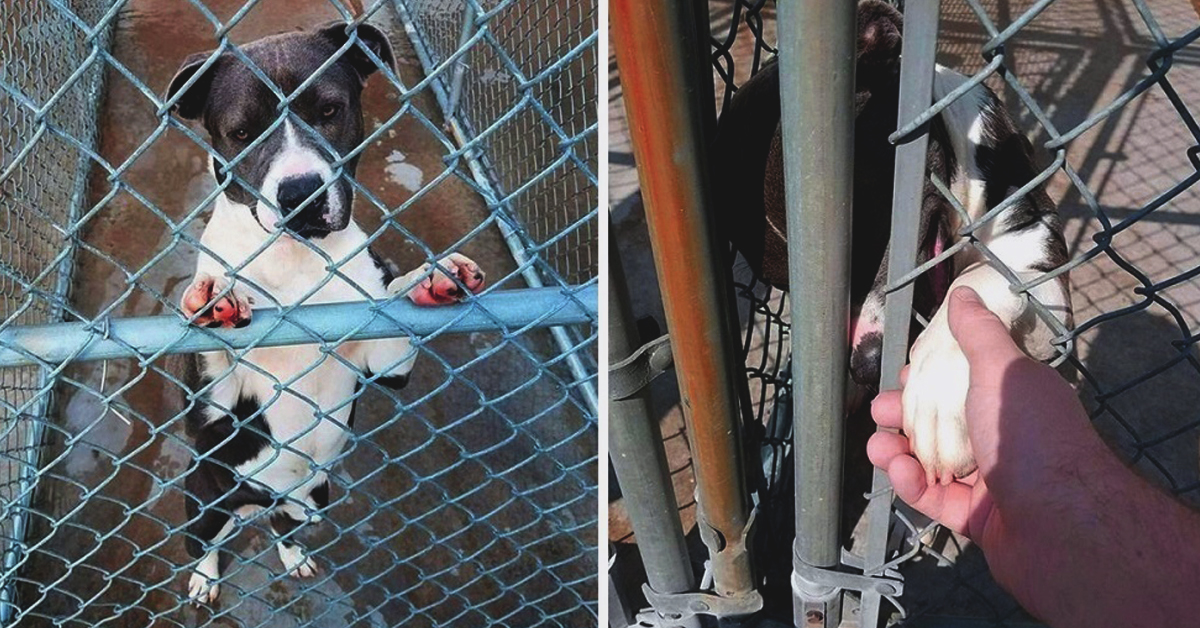 When Jon got closer to take a better look, the dog stuck her little paw out as if to ask for help! That's when he knew that he had to adopt her.
When they asked about the pit bull, they knew that her previous owner surrounded her as she was no longer "adorable".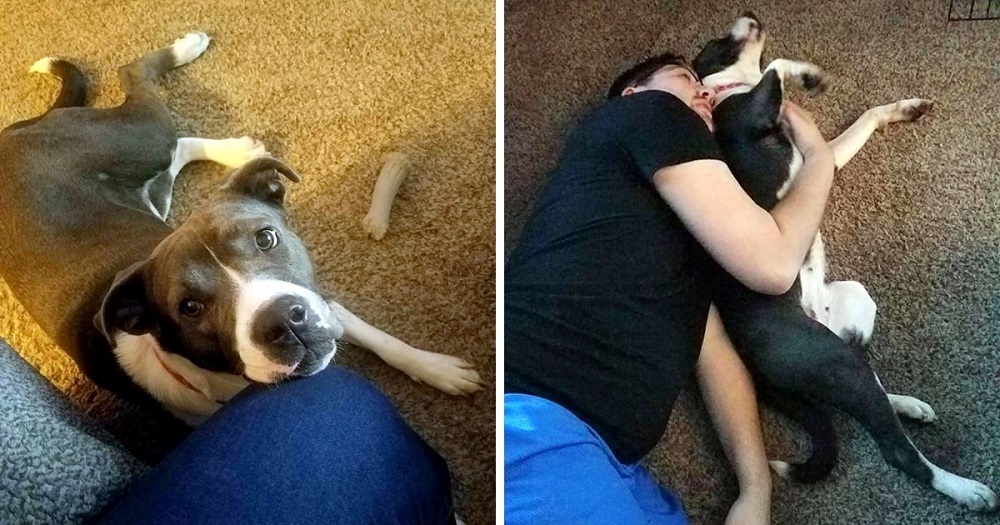 Actually, the pit bull was set to be euthanized the same day Jon and Kayla visited the shelter. The shelter was convinced to keep her until the next Monday, and the family came to pick her that Monday! Ellie, the dog, was completely happy she was adopted.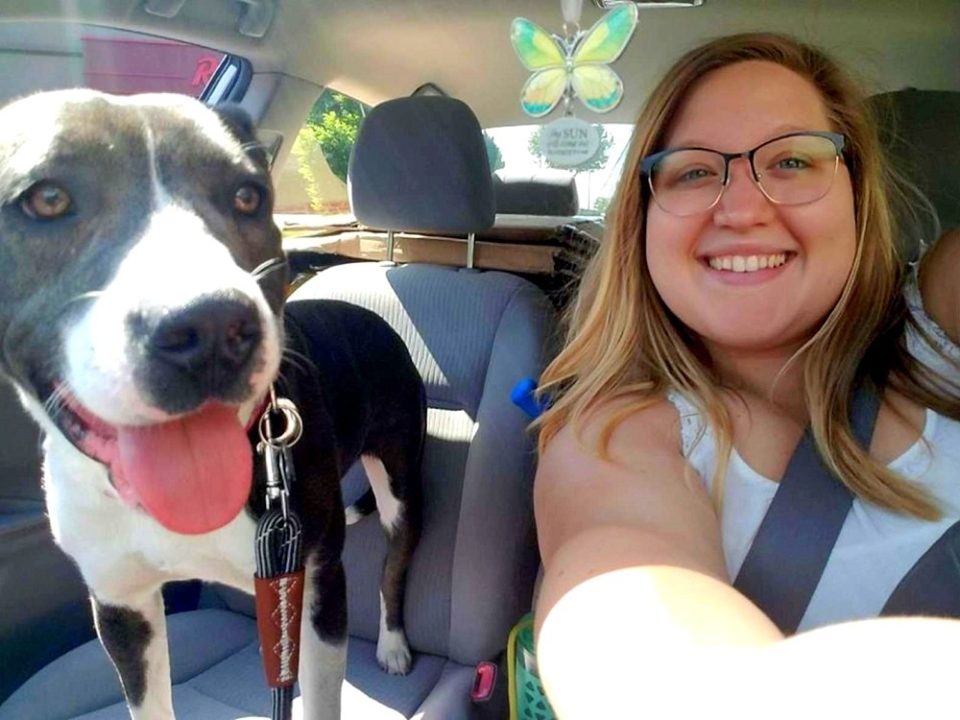 Ellie started jumping on the bad and couch and running all over the house as soon as she stepped into it! She also enjoyed her first bath in her new home that night.
The cute dog loves her new parents so much and she follows them wherever they go. The only problem was that people think that any pit bull is aggressive, and they always try to avoid her and give Patels lots of glances and looks.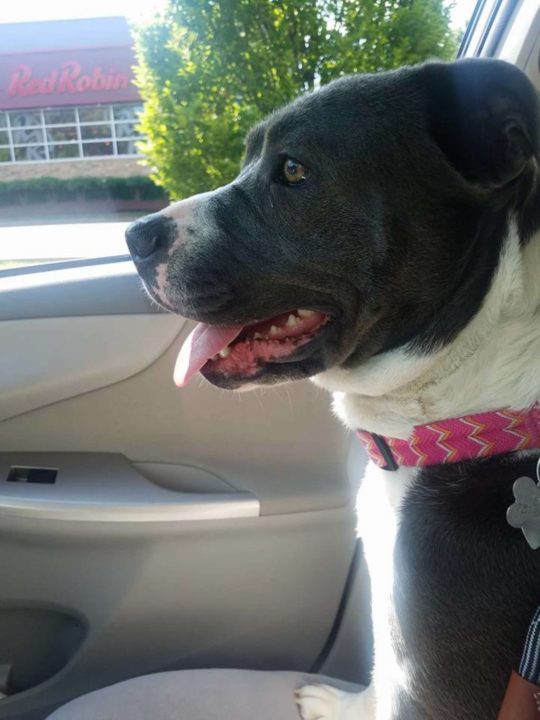 So, the family decided share Ellie's story in a close group on Facebook for pit bull lovers called Pittie Nation. The post got hundreds of comments and thousands of likes. What a happy ending!