All pets have a favorite toy that they sleep with and cannot live without. For Lucas the cute cat, it is a stuffed leopard about his same size. The stuffed has lived with Lucas since he was just a kitten. He is four years old now, but he never stops loving his favorite toy.
The two friends have formed a strong bond and now they are inseparable. Lucas always carries his buddy with him wherever he goes. Even if his prized toy is old and ragged, he doesn't seem to mind and still loves it so much.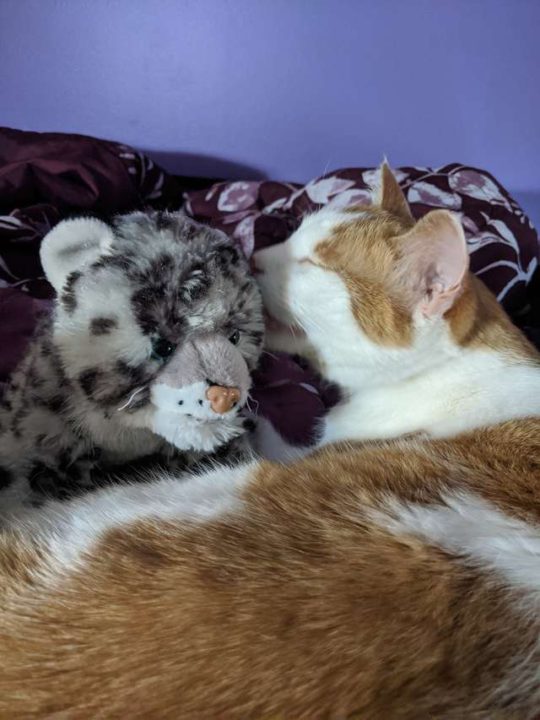 "I got the toy from my local zoo, along with a few other stuffed animals," Alana, Lucas' mom, told 
The Dodo
. "He usually leaves my stuffed animals alone, but he wouldn't leave this one alone." Thankfully, Lucas' toy had a new look when Alana's grandmother moved in with the family last year. The grandma fell in love with the cat, so she decided to do something to improve the state of the cat's leopard.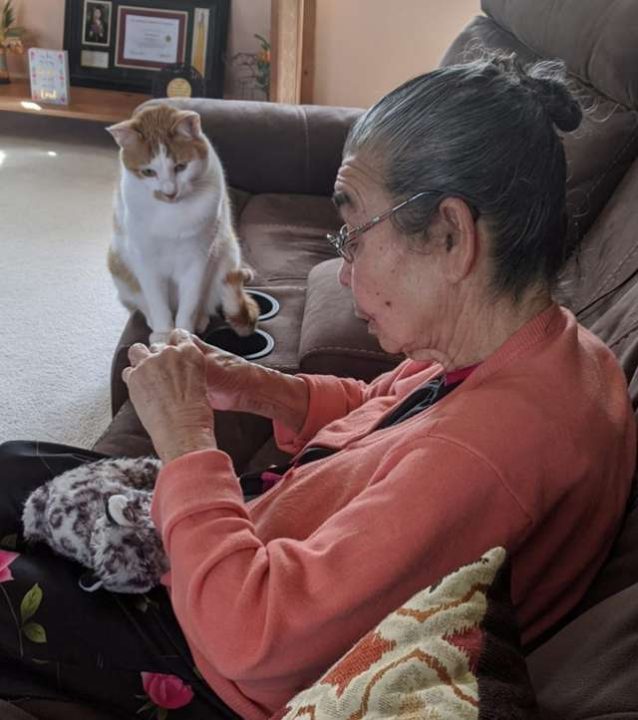 "He's had this toy for probably four years, and it ripped because of wear and tear," Alana said. "My grandma moved in with us last year, and really loves Lucas. [She] saw that his favorite toy was ripped, so she sewed it back together for him."  The grandma picked up the stuffed and began mending it. Lucas was entranced by what his grandmother was doing with his favorite toy, so he sat and waited patiently. "He watched the whole time," Alana said. "He was just super into what she was doing."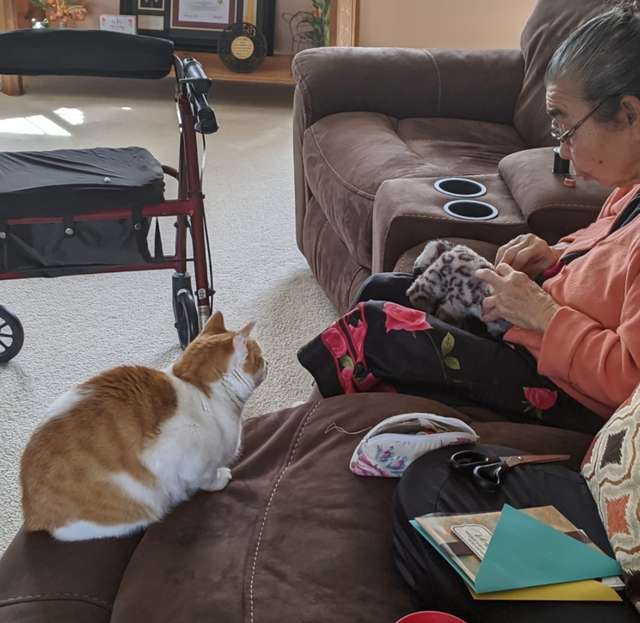 As soon as the toy was mended and good as new, Lucas was thrilled with the results. "Lucas was very happy!" Alana said. We hope he gets to enjoy many more years with his favorite stuffed.
What a sweet little cat! If you love Lucas, please share this story with your friends and family!