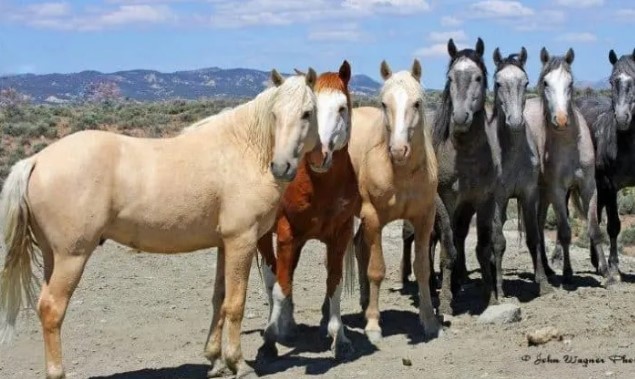 American cowboy Dayton O. Hyde fought the authorities and his neighbors, but he never gave up.
Hyde established the Black Hills Wild Horse Sanctuary in South Dakota, the home of more than 500 wild Mustangs, after putting in a lot of effort and attention.
Born on March 25, 1923, Hyde. He is well recognized as a writer and conservationist in addition to his love of horses.
Even before becoming a cowboy, Hyde started out as a rodeo photographer.
When he went to Nevada in 1987 to acquire cattle, the beginning of his quest to conserve the wild Mustangs. When Hyde arrived, he was horrified to find wild horses that the federal government had imprisoned.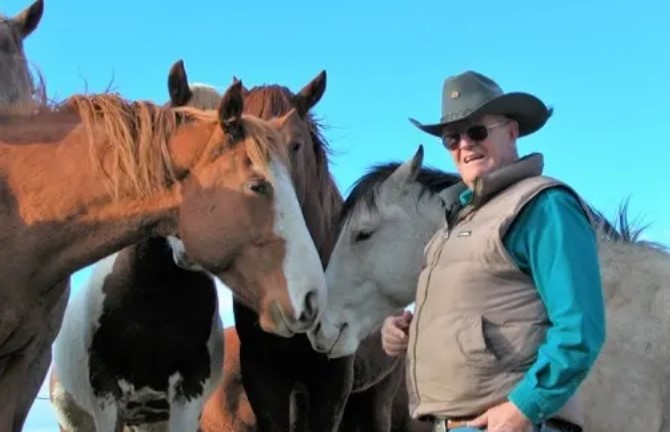 Posted on December 24, 2010 by Black Hills Wild Horse Sanctuary
A wild horse being taken from its freedom and habitat and put in a corral was simply too harsh, according to Hyde.
Hyde, who has always loved horses from a young age, was resolved to assist these wild Mustangs. He set out to establish a refuge where these lovely animals may live in freedom.
Hyde had to put up a good fight to get there, though, since it was not a simple trek.
After hearing about Hyde's concept, South Dakota Governor George Mickelson volunteered to show him some acreage there that may be utilized as a refuge.
The property was situated alongside the Cheyenne River in the Chilson Canyon in the Southern Black Hills.
Hyde and Mickelson chose to collaborate and establish a partnership despite significant resistance from the neighborhood and the local authorities.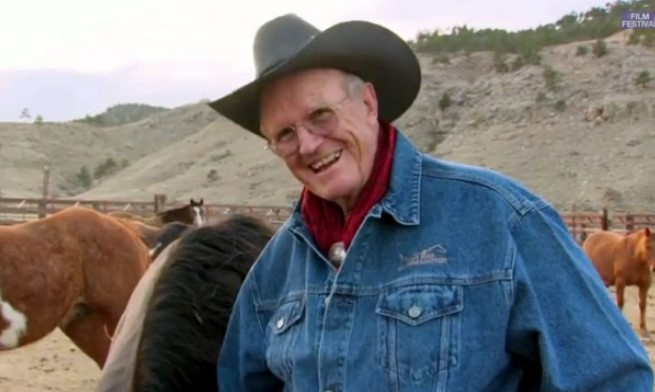 In the 2013 documentary Running Wild: The Life of Dayton O. Hyde, Hyde remarked, "If you're telling me it couldn't be done, then that's the wrong thing to say to a cowboy." Watch the trailer down below.
Hyde began to realize his idea when he established The Institute of Range and the American Mustang (IRAM) in 1988.
America's wild horses are preserved and protected by the IRAM, a nonprofit organization. Horses started to arrive at the Black Hills Wild Horse Sanctuary in the fall of that year.
Prairie Lark, a gorgeous two-year-old blue roan filly, was one of the first Mustangs to arrive. Hyde and Prairie Lark teamed together to explore the expansive refuge and release hundreds of horses.
Hyde then committed the rest of his life to these horses. Every day, he would put forth endless effort to make sure that the horses could gallop free in safety, protecting the wild horses from unknowable futures.
Hyde also stated that the sanctuary was run "seven days a week; without pay or vacations."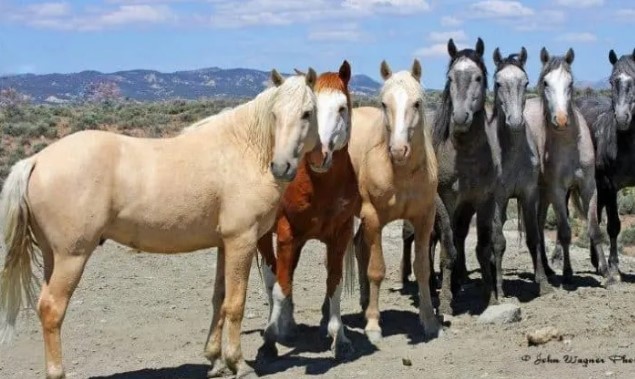 Hyde lived a rich life before passing away on December 22, 2018, at the age of 93. He has received the monikers "the most deadly man in American conservation," "the cowboy," and "the warrior."
At the Black Hills Wild Horse Sanctuary, Hyde's legacy is still there today. On 11,000 acres in South Dakota's stunning plains, hundreds of Mustangs still wander freely.
trivia on Tuesday! The conclusion of this series on the last day of the year feels appropriate, and this young girl is just…
Spanish, Choctaw Indian, Curly, and American Mustangs are just a few of the endangered lineages and bands that the IRAM is still fighting to rescue.