He gave his love, but they just didn't care…
It's becoming all too prevalent in communities across the United States. Dogs abandoned by owners who no longer want them, leaving others to pick up the shards of a brokenhearted, and occasionally broken, animal. Joey is one of these dogs. In a Miami neighborhood, he was abandoned on the pavement with some blankets and a water dish.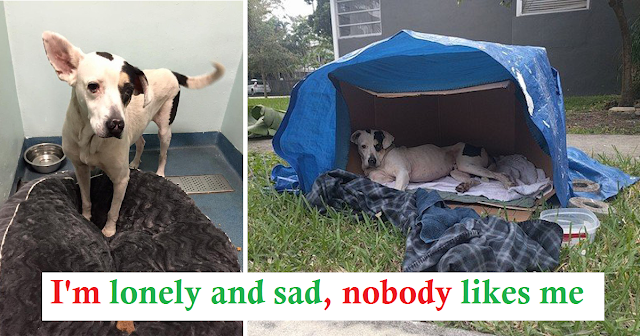 That's how Julian Rovito, a local, first learned about him. Julian told Reshareworthy.com, "We found him in the neighborhood on a corner in a homemade dog house constructed out of a box." "The matter was brought to our attention by a neighborhood blog." Joey soon had a group of caring neighbors rallying behind him to assist him.
Joey was initially afraid of anyone approaching, so they attended to his urgent needs. To keep the rain off his cardboard box, they draped it with a tarp. They provided him with extra blankets as well as food and drinks. And they were keeping an eye on him.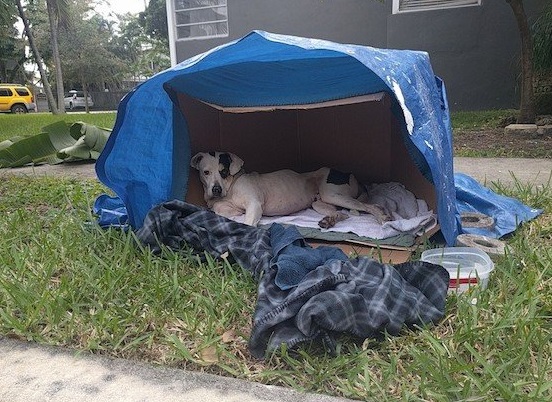 After a few days, they were able to entice him into a box with food and transport him to Alton Road Animal Hospital, where he is presently being cared for.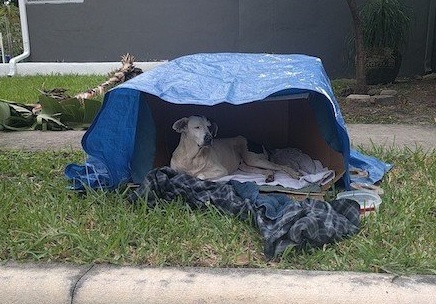 He has a few health issues as a result of being neglected for so long, but thanks to donations from animal lovers and the vets who are currently caring for him, Joey's future looks a lot brighter than it did a week ago.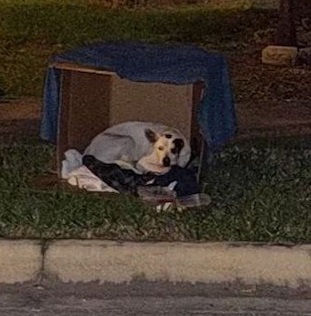 Animal Recovery Mission, a Miami-based rescue organization, has also offered assistance. "Animal Recovery Mission is assisting and directing us along the way… They will assist us in placing him in a foster home to continue his recovery," Julian explained.
Joey didn't have to wait long due to Animal Recovery Mission to transition from foster care to an adoptive family, and he was adopted immediately after his rescue.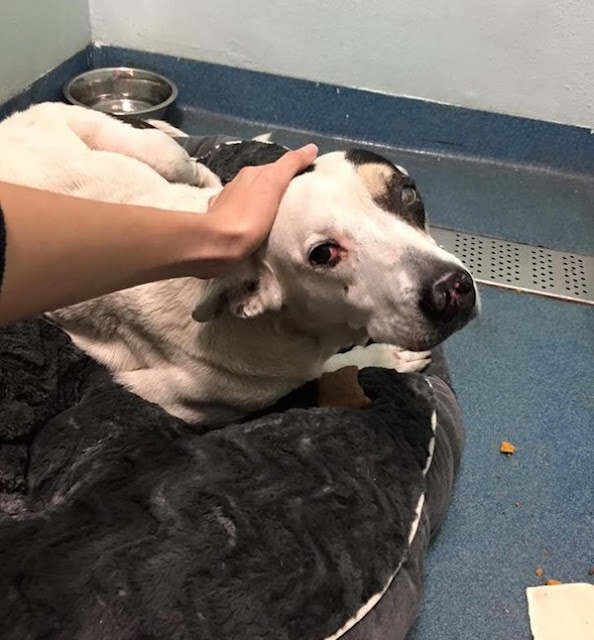 "Joey is winding down," his new mother Cynthia Cruz Ortiz wrote on Facebook after bringing him home. "At first, he just wanted to sit by his bowl and relax. Then he joined us on the screen patio. He has finally sat on his new cushion and is preparing to unwind for the day. He's handling everything brilliantly. He's incredible."  I have nothing but appreciation for Julian and all of the neighbors that banded together to aid Joey in his hour of need! If you agree, please share his rescue tale with your friends!