A cruel owner had abandoned his puppy and tied her to a fence. Callie was scared and asking for help, when a soulful man saw her and decided to take her home.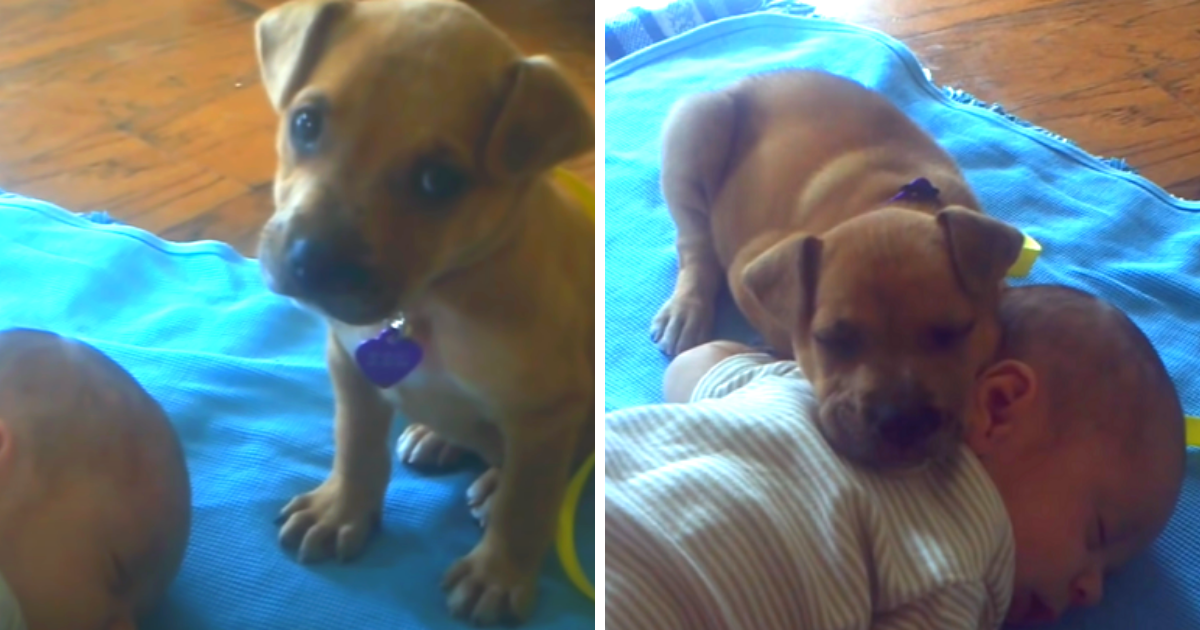 This clip shows Callie who is in her new home, she set beside the man's sleeping baby to rest. Although she was very sleepy, she refuses to lie down and sleep and feared to be dumped again. Finally, she gave up and sleep, but in her own charming way.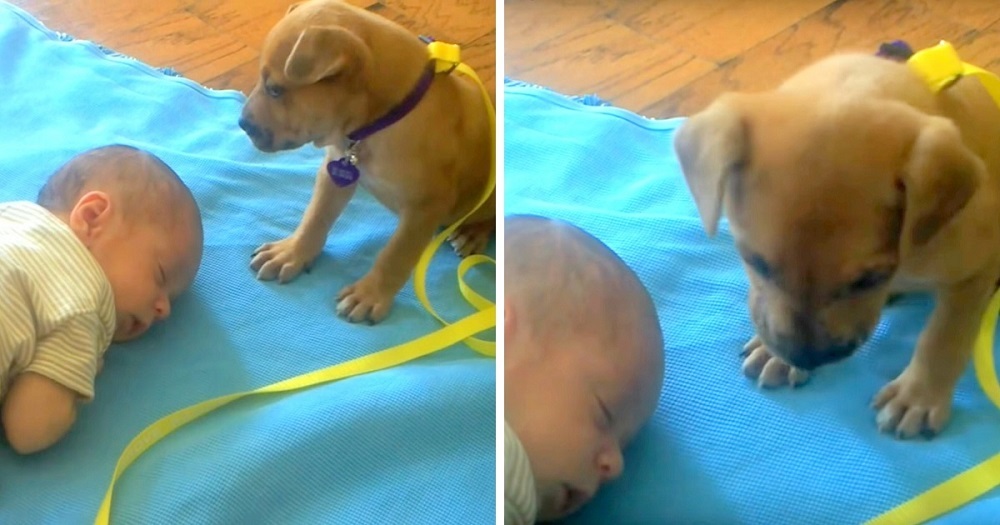 She cuddles up to the baby and slept on top of him for comfort. The baby's presence smooths her as they are a loyal friend for life! Then she dozes off in a peaceful nap.
Watch the video below.