The video above depicts a touching moment for a dog that got the opportunity to say good-by to her owner.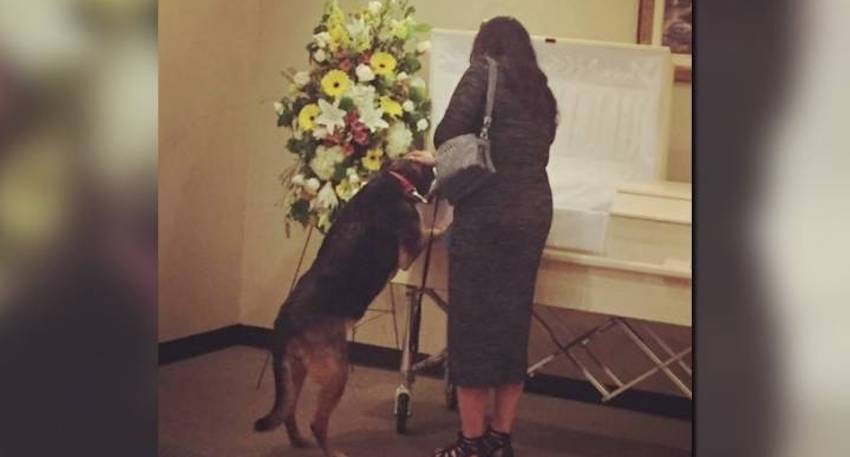 Andy Baelieu, who died abruptly of a heart attack, nurtured Sadie, a 13-year-old dog, since she was a puppy. Unfortunately, Sadie lost roughly ten pounds in the ten days following Andy's death. She didn't eat anything till she said her final goodbyes and received closure from her father's casket.
MORE INFORMATION IS AVAILABLE IN THE VIDEO ABOVE.