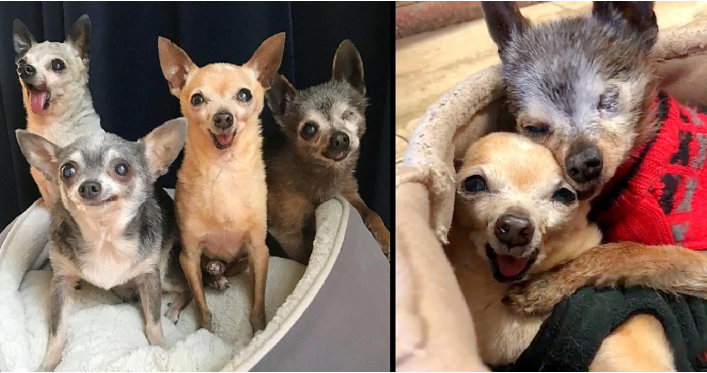 After relocating to Los Angeles, Julie Docherty was scared to get a pet. Because it required a significant time commitment and she was still getting used to her new surroundings, she volunteered to walk dogs at a neighboring shelter instead. She fell in love with MoMo, an 11-year-old Chihuahua, on her first trip to the shelter and ended up adopting him!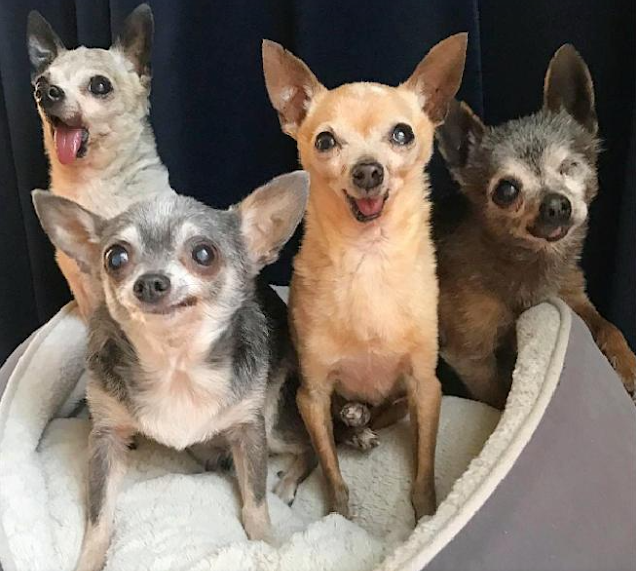 After learning that the canine had a huge number of aging dogs, she made the decision to take in three bigger chihuahuas. Benito, MoMo, Choli, and Paloma, Julie's four Chihuahuas, are adorable even if they are all toothless.
The foursome accomplishes everything collectively, operating like a senior dog club. From sunbathing to sleeping together, this adorable Chihuahua pack is enjoying their golden years like kings and queens!
In order to provide aging puppies a loving home throughout their senior years, Julie started taking them in. Such a sweetheart!