Birmingham, Alabama– Lewis, a badly neglected and abused dog, was rescued by Two by Two Animal Rescue in this tale.
The dog was suffering from excruciatingly painful mange! He was thrown from his owner's moving vehicle! Because it was a solitary spot, the owner intended him to perish! Thankfully, a nice individual observed the entire sequence of events and alerted the rescue team.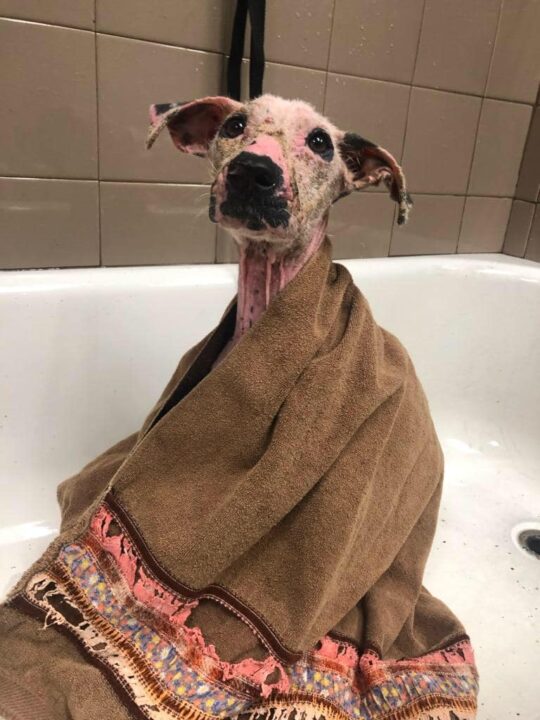 Lewis was carried to the veterinarian, where he received the necessary care and treatment. Lisa Hall, a trained lady in the care of neglected and mistreated animals, is currently caring for Lewis, who will take a long time to fully recover!