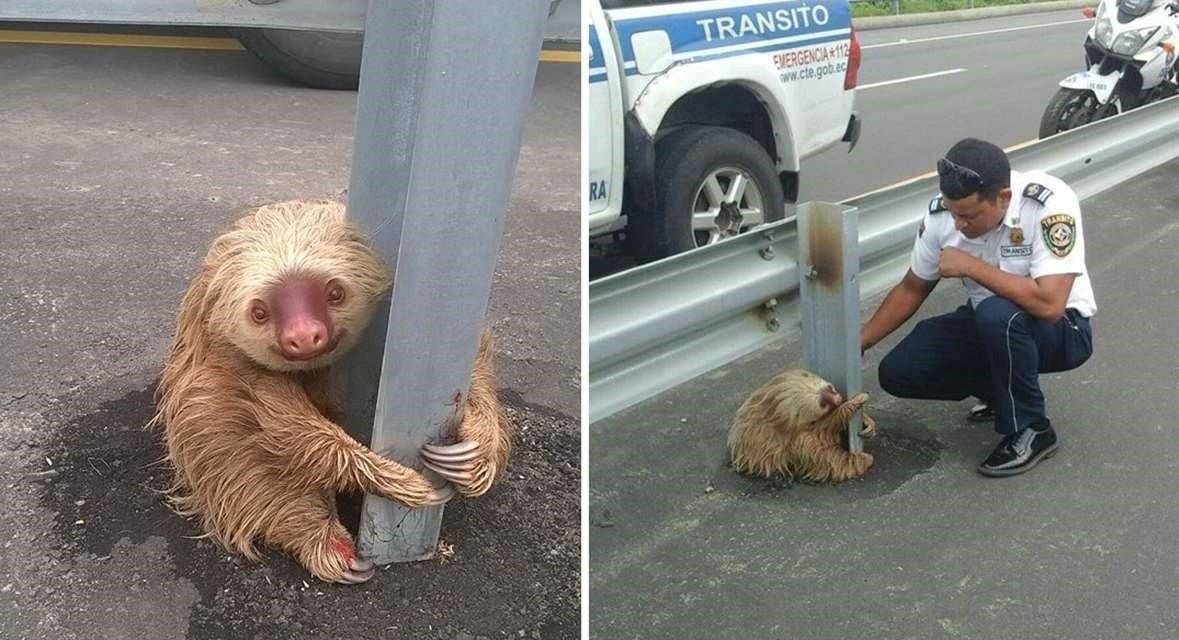 He looked scared.
Great Hugs all the Way…so glad all is good.
This is the very moment that an unexpected guest was seen hanging to the metal post at the side of the road!
A sloth, that is! Before being apprehended by local authorities, the long-limbed explorer was seen in Quevedo, Ecuador.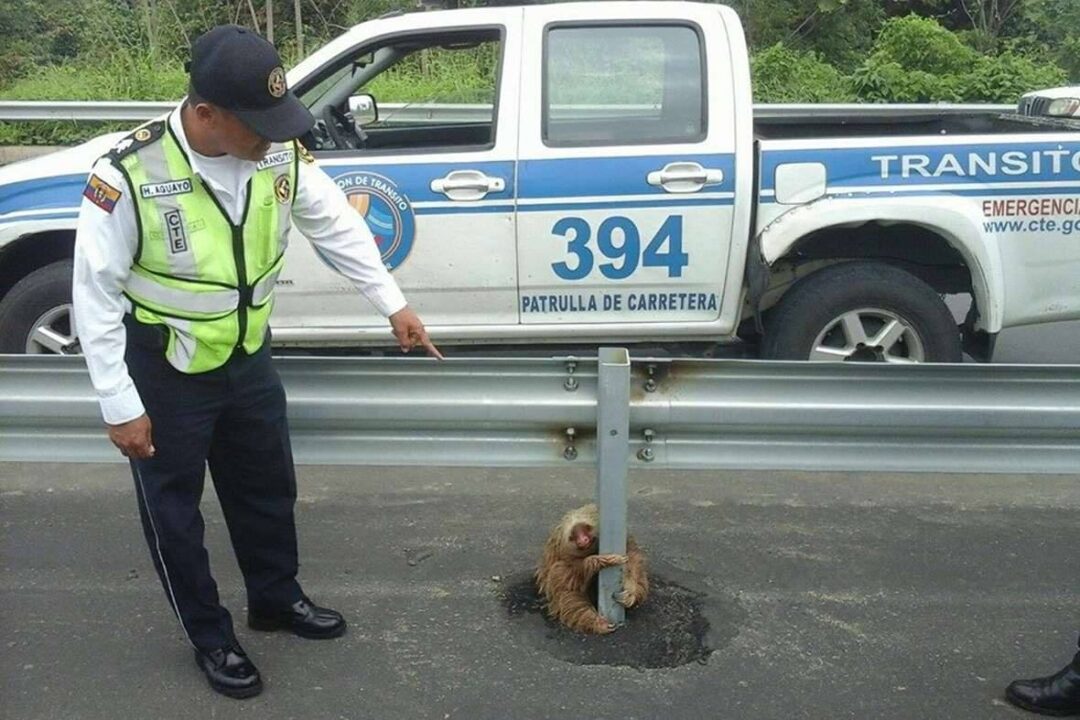 How adorable the sloth is. Though he appears to be very shocked. The cops did a terrific job taking such good care of him. Congratulations on saving such a lovely creature.
The sloth was picked up by Ecuadorian traffic officials and escorted to the veterinarian in one of the cutest rescue operations ever.
The cops brought him back to the nearby woodland after he seemed to be in excellent condition.
Such a sweet thing! I'm very happy that he was saved.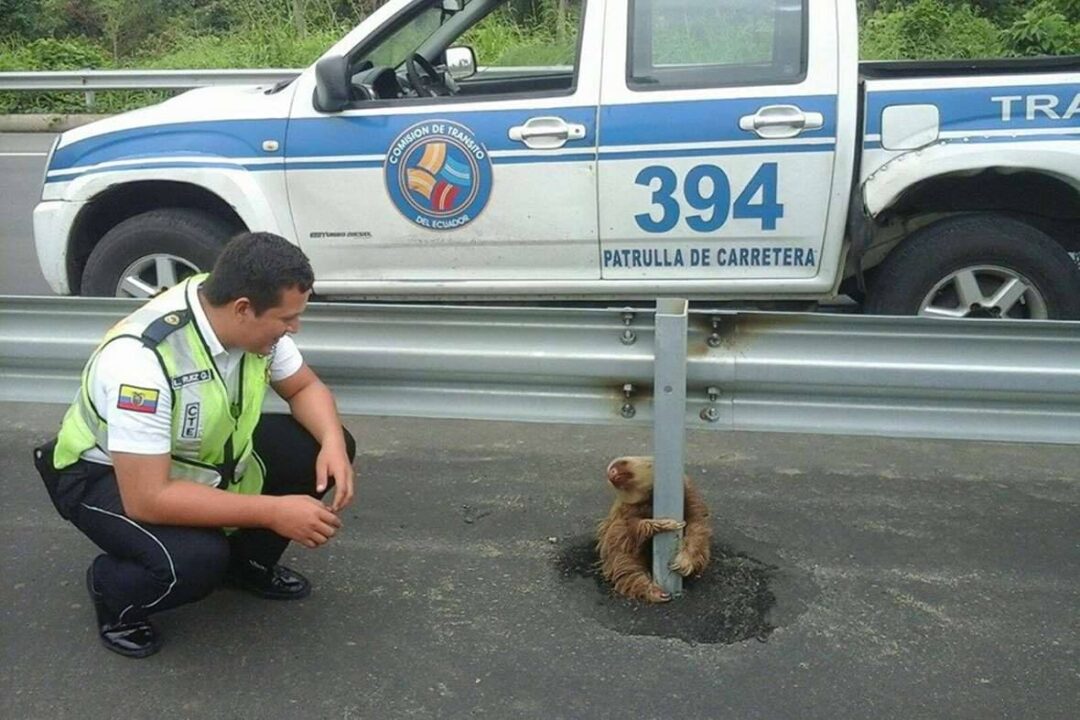 Hope this sloth doesn't attempt to cross the street once again!
I appreciate you saving this sweet little sloth.