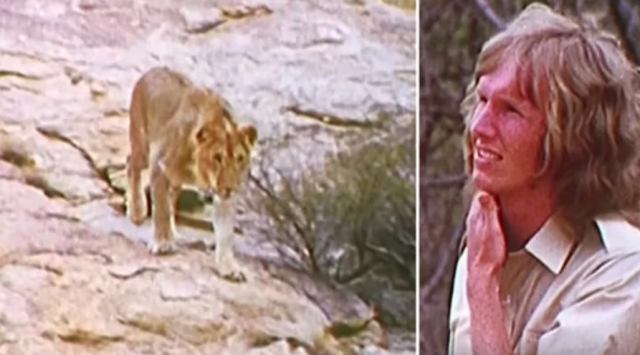 A
round 50 years ago, the tale of Christian the lion, became news in Australia and even worldwide. Two young Australians hade made headlines in the media after having shared a dangerous but cute (if you are into that kind of cuteness) encounter with a lion in an African bush.
John Rendall and Anthony Ace Burke firstly met in a shop in London when they came across a lion. In 1969 the upmarket department store, Harrods was home to a zoo.
In the center of it, John said to BBC, were two beautiful (BEAUTIFUL) lion cubs and he was immediately drawn to the male lion. Why you might ask? Well as John described it
the lion had a nature that was instantly attractive. You could tell he wasn't frightened or distressed, but beyond it all. And that John said is precisely what made the lion irresistible.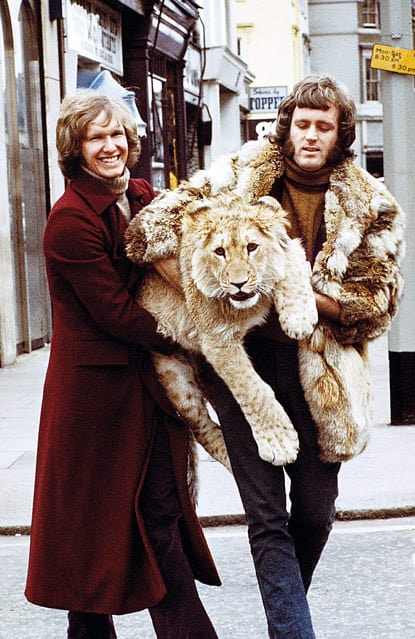 Though the two Australians had just arrived in London, they managed to convince the owner of Harrods to give up one of the male lions for adoption as they would prove to be really good owners and caretakers of it.
The men paid an equivalent of 3,500 pounds ($4,617) and casually strolled the lion out of the store.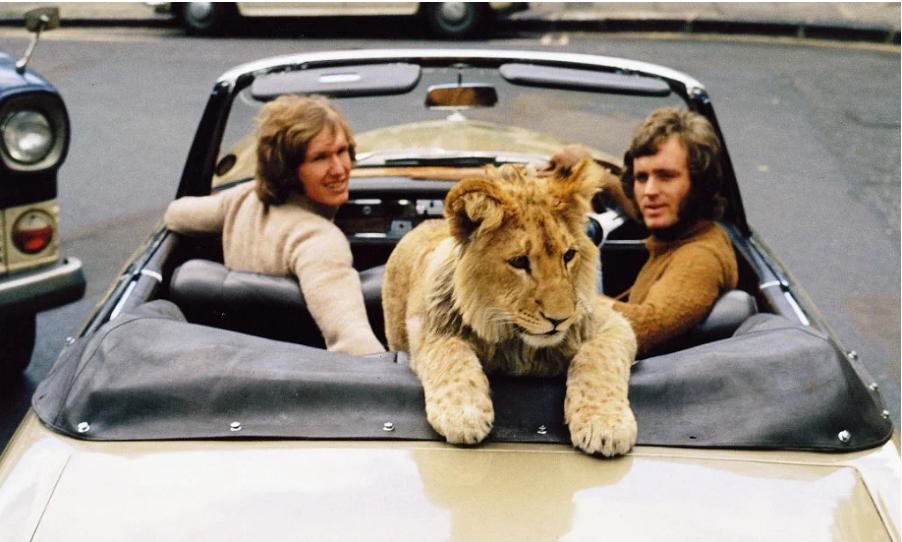 Lions, being very friendly creatures, will seek out friendship in humans if they fail to find it in their peers. The two men and their lion pal lived together in a London flat above a furniture shop. They said they were aware that they were living with a super intelligent being who was always observing and alert.
Christian, the lion lived in King's Road at the heart of Sixties in London. Close to him lived rock stars and other celebrities, and mind you, Christian wasn't all too hard to spot.
Just like all beings, Christian was starting to grow up, and both of his owners had to think of an alternative as to where he was going to live. Ace and John met an expert in lion behavior, George Adamson, and after following his advice, they decided to release Christian in the wild, Kenya to be exact.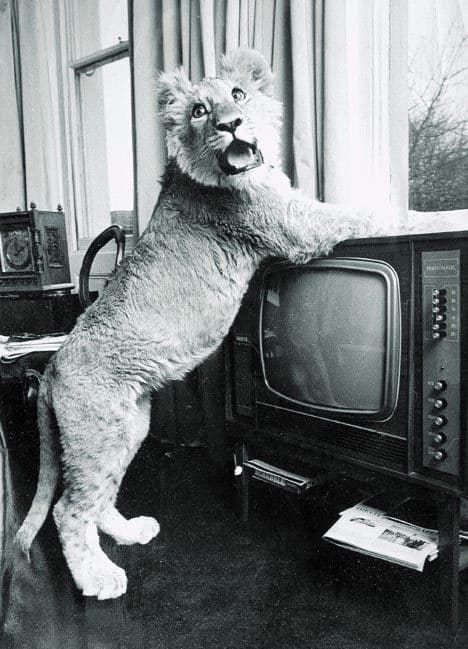 A year later, they decided to make a risky move and go check on how Christian was doing. After some searching, they finally spotted him who had over the year grown large and had all the features of a mane.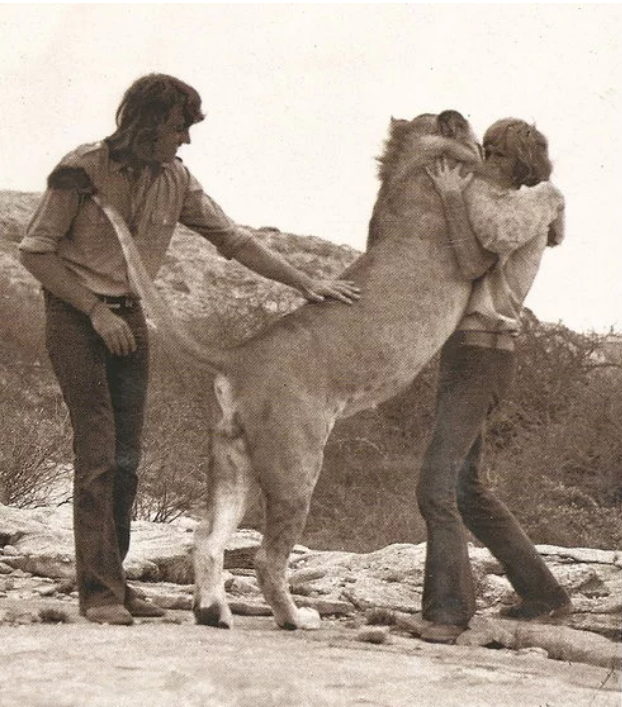 They said the lion had started to walk closer to them, out of curiosity for the humans, rather than attack.
Eventually, we couldn't resist and called him- and that's when he took off the men later claimed.