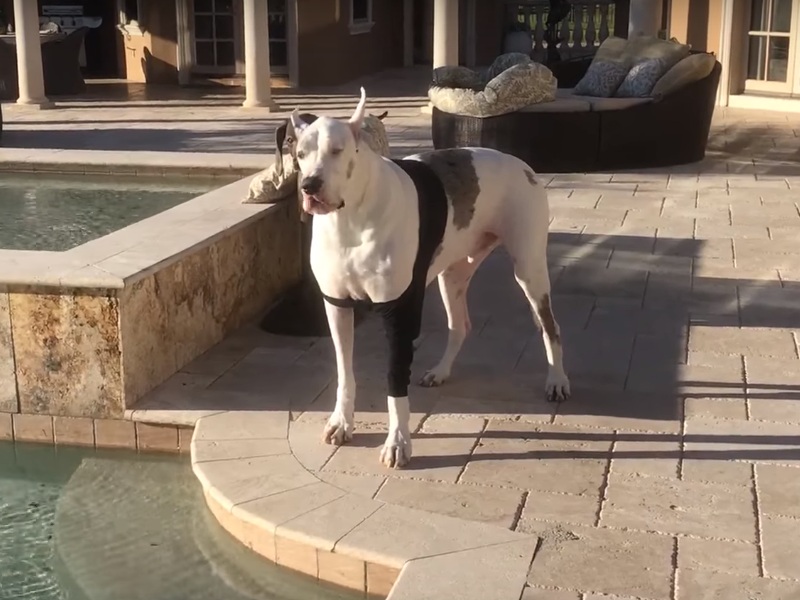 Max, the Great Dane wants to enjoy a nice day outside by going swimming on an outside pool. But his mum is clearly not having it. She is not approving his swim time.In the beginning, Max can be heard whining a little bit but as time progresses his little whines turn into a loud session of whimpering, one acting scene that is worthy of an accolade. It reminds us of a kid whining for candy or junk food when all he's allowed to eat are the fresh veggies in front of him.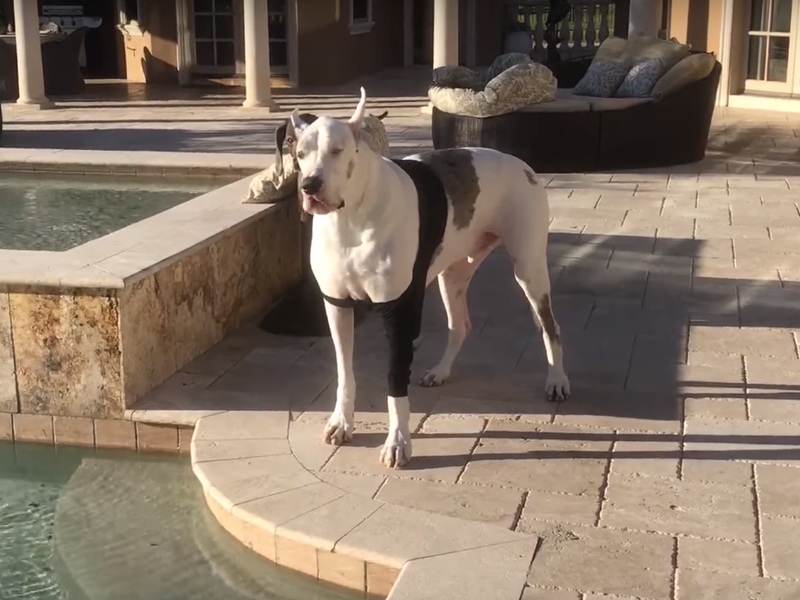 To add to this awesomeness, Max is also deaf, so it is quite amazing how he is able to read mom's gestures and lips. Usually, he and his mum get along pretty well, but this time he clearly isn't letting go, and mum isn't having it.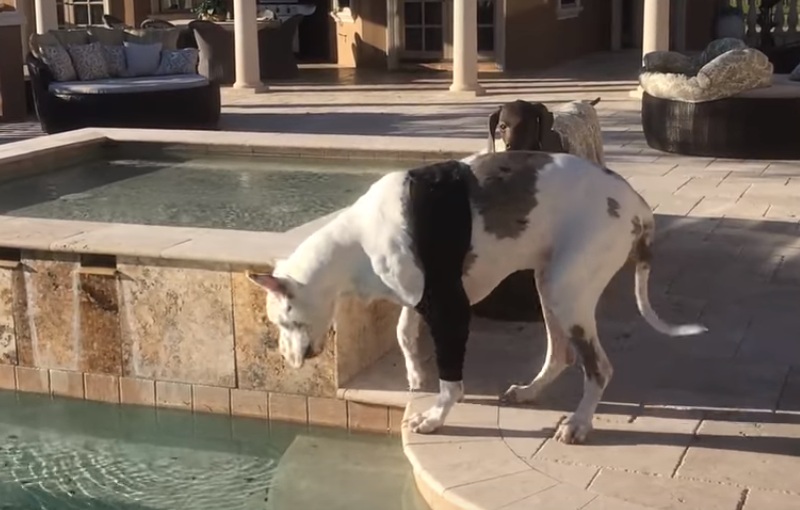 He even approaches the water, dips one paw in as if to test the temperatures. All this time he continues whining, just to make sure that his mum is aware at how annoyed and hurt he is at her. Hopefully, Max will reconcile with his mum soon and will get to swim eventually. He does seem to love water.