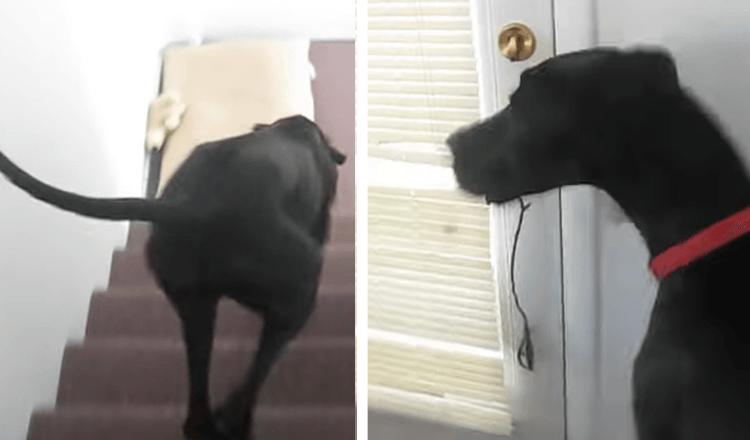 It is known that military people struggle from separation as they can be deployed at anytime. However, their dogs also suffer and can't deal with the separation!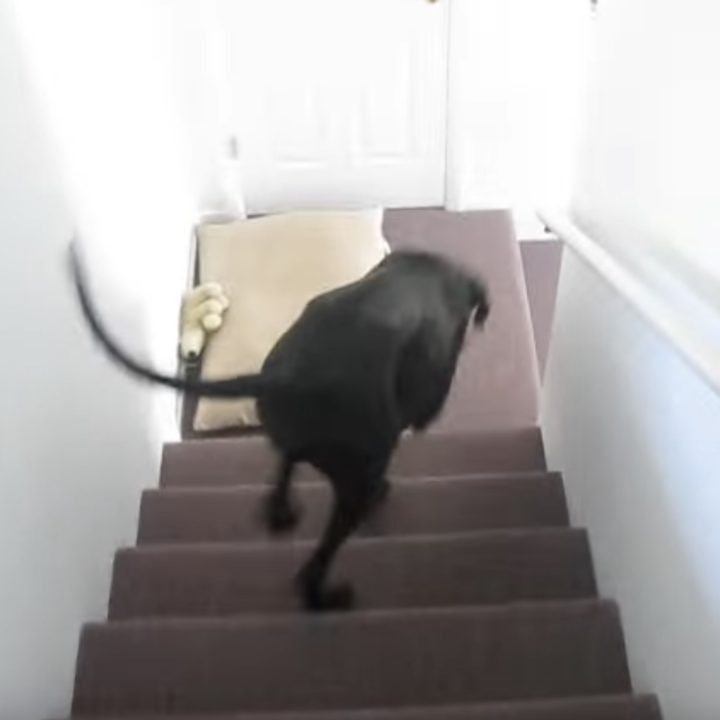 Furthermore, the best thing of deployment is the moment of returning back when dogs reunite with their owners. The video below shows a cute Great Dane called Emmitt Thunderpaws reunite with Trevor, his military dad after nine months of separation!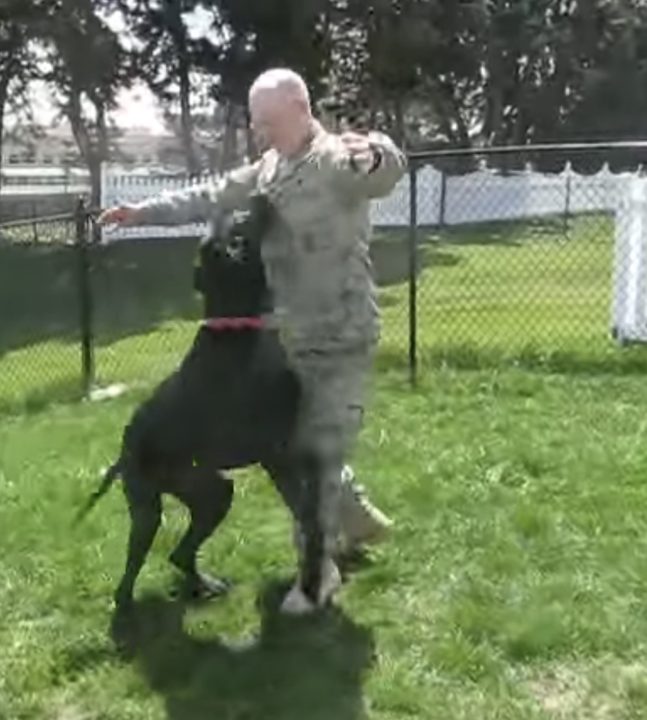 Whitney Chowder, the mama of the dog, said that Emmitt usually does not do that as it can be bad for his hips. His reaction by jumping on Trevor and stand on his shoulders was surprising as he was not taught to do that. How emotional!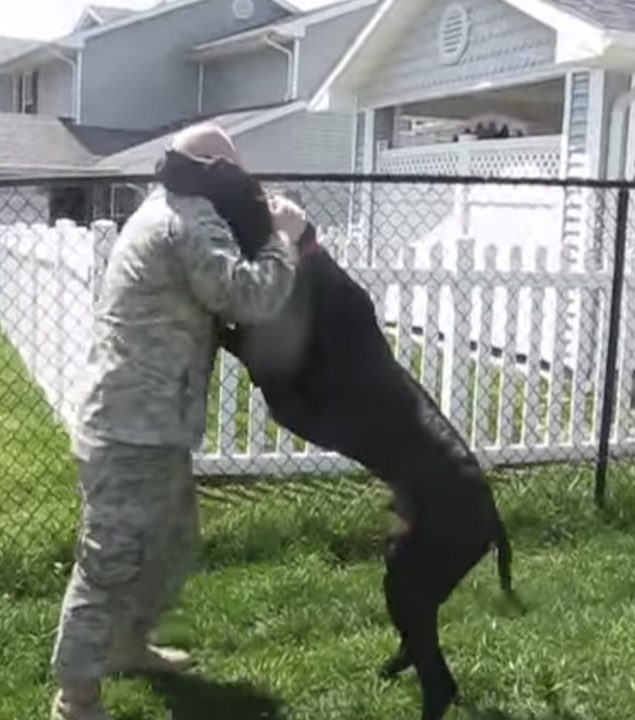 Watch the video below.