Th
ere are few things more heartbreaking than seeing a child living on the streets. Sadly, it's more common than most people realize.
Few things are more sad than witnessing a child surviving on the streets. Unfortunately, it is more frequent than most people know.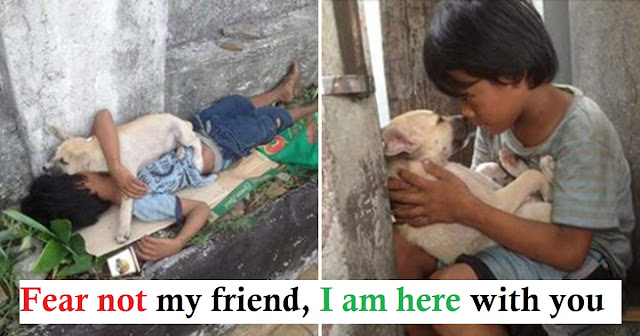 Photographer Maria Kabs came across a young boy named Rommel Quemenales living on the streets of Quezon City, Philippines, and chose to photograph him for her Facebook page.
Rommel may have been homeless, but he had discovered a way to make his life more enjoyable. He'd taken in a puppy who was also living on the streets. Kabs was moved by their friendship and decided to shoot them together.
Despite their living conditions, Rommel and his canine companion are content. They no longer have to be lonely because they have each other.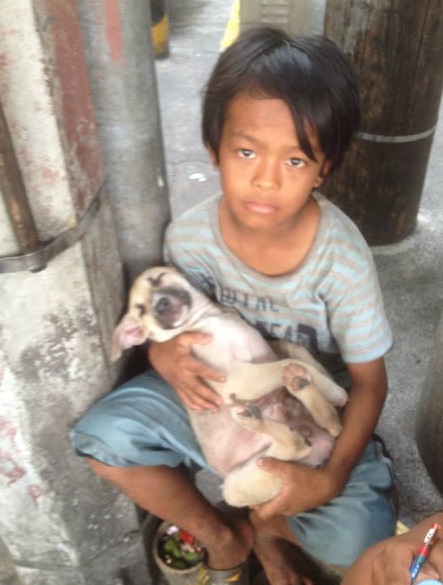 Kabs shared her images on Facebook, and they received a lot of attention. They had an impact on many individuals. Although everyone wishes Rommel wasn't homeless and could have a regular upbringing, they are grateful he has a playmate to play with and make him happy.
Rommel's story is much more tragic than most people believe. He told the photographer that his parents had divorced and that he had to drop out of school after the second grade. He also stated that he has a sister in another town and that when he has the money, he goes to see her. He wants to return to school and play with other kids his age. He stated that he discovered the puppy and named him Badgi.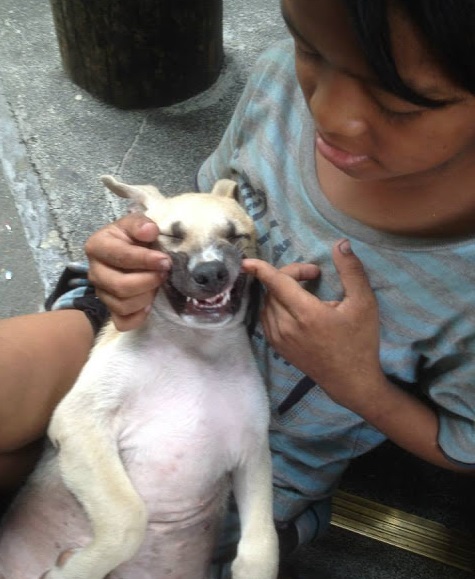 Rommel's best buddy is Badgi, with whom he spends the entire day playing.  Rommel likes to teach Badgi new things and cuddle with him at night. Rommel was dealt a bad hand, but he has learnt to care for people and to be empathetic. Badgi and Rommel are really fortunate to have each other. Hopefully, their situation will improve one day.