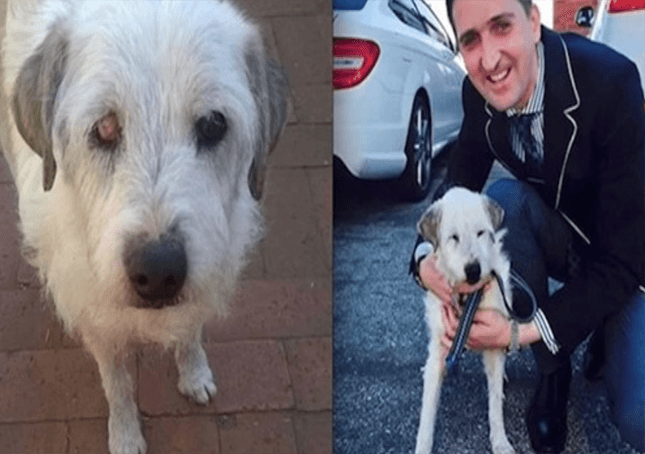 Th
is story shows, it's never too late to find a home! A dog named Chip arrived at Save-a-Pet Shelter when he was just 7 weeks old. Chip spent 15 years living at the shelter in Port Elizabeth, South Africa. He was well looked after and well loved by shelter staff through all the years of his stay.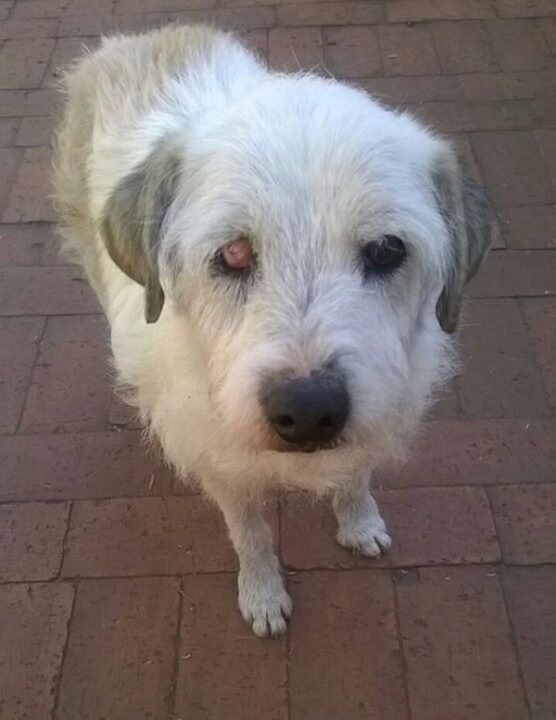 But when one of the shelter's supporters learned about Chip and his failing health, she posted a plea to Facebook to see if they could find a family to take him home, after the many years he was overlooked by potential adopters:
"The little dog in the attached photo is Chip and he is 15 years old. Chip was taken to Save a Pet in Greenbushes when he was a 7 week old puppy. Today, 15 years later Chip is still at Save a Pet. Chip has NEVER had a home, NEVER had a family to love and cherish him…"
"His ENTIRE life has been spent…at a no-kill shelter here in Port Elizabeth.
I can't think of anything worse than to die having spent your ENTIRE life in an animal shelter. …he is way better off that hundreds of thousands of other dogs out there but it is just so sad that he will die never ever having had the experience of life in a home.
"Chip probably doesn't have much longer to live, he has a skin problem, he has problems with his eye-sight and I know I am asking a lot – actually I am asking for a miracle (but I believe in miracles). I am asking for someone out there to step forward and open up their heart and their home for Chip so that he can experience a loving home before he dies."
Her plea was answered by a man who saw her post and Chip's picture and knew he had to help. The shelter posted a photo of Chip's new dad with Chip and wrote, "Chip has been adopted! Chip has spent the last 15 years at Save A Pet waiting for a home.
We want to send a great big THANK YOU to the man with the BIG HEART, Jaco Rademeyer. Jaco saw Chip and knew he had to give this boy a home."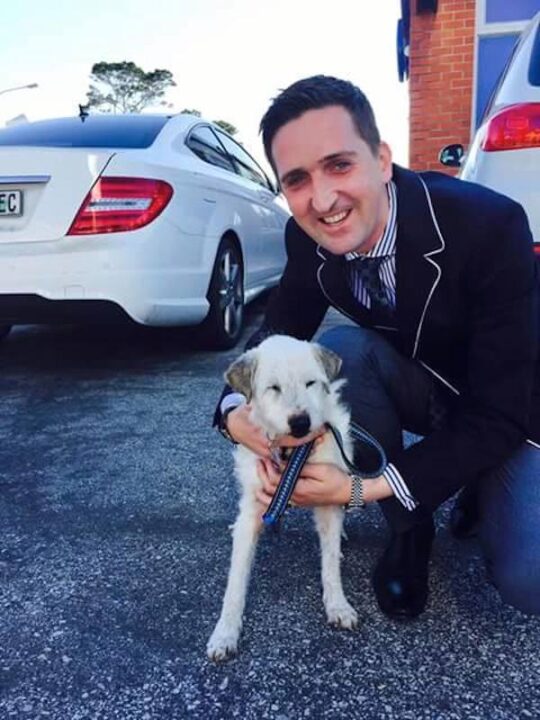 Proof positive that miracles do happen!