Meet Mr. Murderbritches, an irate bobcat gained millions of fans after footage of him punching and hissing at the officer from inside a cage has gone viral on Twitter and Facebook. The personality of this bobcat made its cute nickname "Mr. Murderbritches", named by his "fans" on the internet.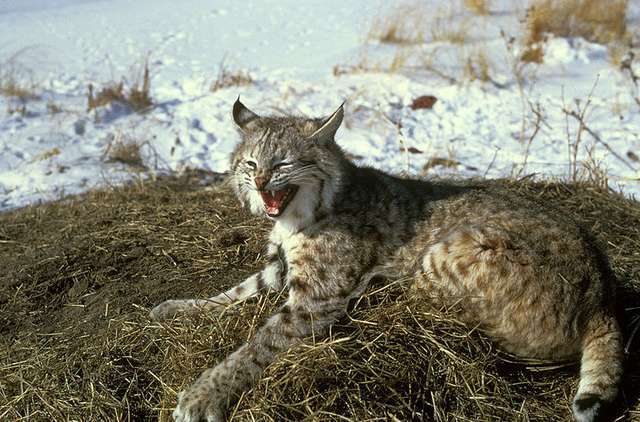 Mr. Murderbritches was caught eating chickens in Kanarraville, Utah, in November, the officers came to relocate him to a less populated area and release back him into the wild. Bobcats are shy and avoid humans, so they can be aggressive to protect themselve if they are threatened. And that is the reason why he was so annoyed with the officers who was trying to help him.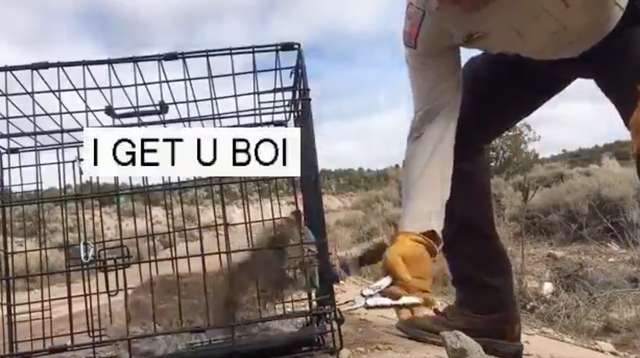 Although the cute little bobcat is now settling into to his new home in the mountains of Utah, the internet will always remember him as quite possibly the scrappiest kitten to ever live. Hopefully the little guy will learn his lesson and stay safely in the wild.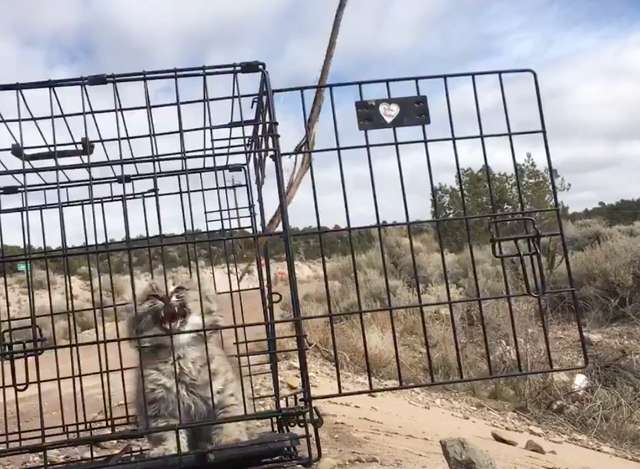 After seeing the clip of Mr. Murderbritches, the Center for Biological Diversity created the video with subtitles that translate the cat's growls into sassy, aggressive remarks. Here's the original video that was posted on Twitter. Watch these wildlife officials struggle to stay alive as they release the world's most badass bobcat kitten back into the wild.