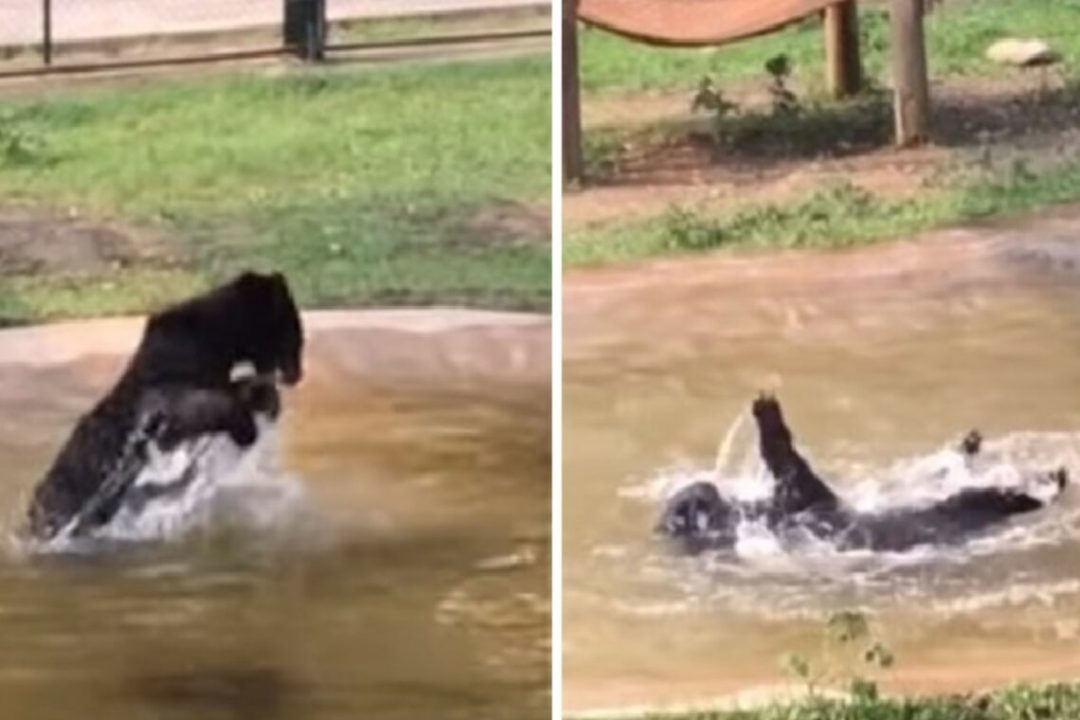 T
uffy is a black bear from Vietnam who spent most of his life under the harshest conditions. Also known as moon bears, they are often used in large bile farms where they are used to extract the substance from their abdomen through a very painful procedure.
These bears are black in color and have a cute white crescent-shaped marking on their chest.
After many years of belonging to one of these farms and living in uncomfortable cages, Tuffy was rescued by Animals Asia. Once they managed to get him out of there they took him to a vet.
Tuffy spent nine years on a bile farm.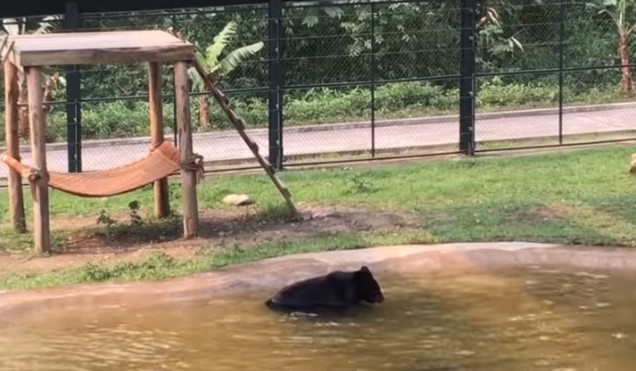 In the first check-up, they realized that his gallbladder was so badly affected that it had to be removed as soon as possible to save his life. In addition, Tuffy had serious dental problems and many injuries to his legs.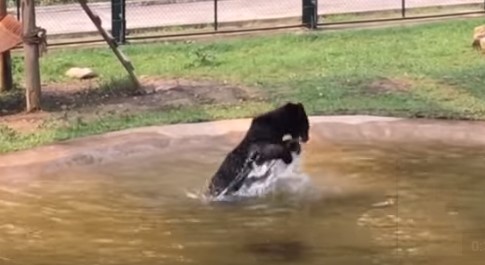 When he made a full recovery from the surgery, Tuffy could not imagine that a new life was now beginning for him. They transferred him to a beautiful refuge where he could enjoy the outdoors and even a pool to cool off on sunny days.
The Vietnamese government assured that this practice will be completely eradicated in 2020.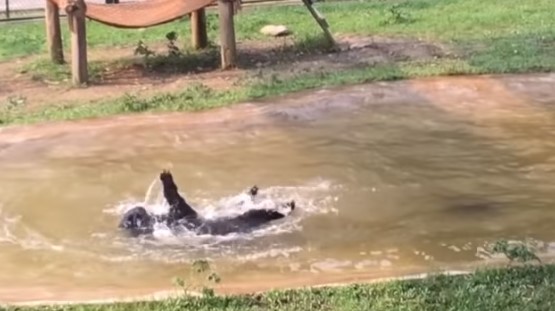 Seeing everything around him, he ran very happy and went to take a well-deserved and delicious dip. Walking on the lawn fascinated him so much that he did not spend a single night in his lair. He prefers to sleep under the stars.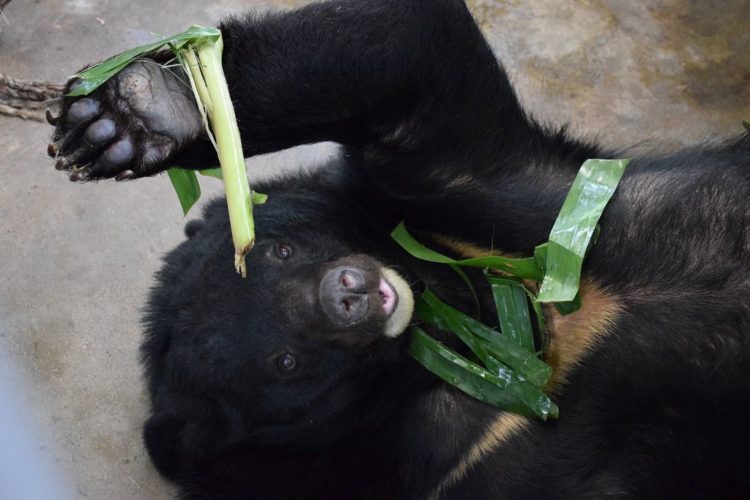 A video shows the adorable moment when Tuffy swims and happily plays with the water. After living such a difficult and painful life, these beautiful minutes of tranquility and freedom are worth gold to the beautiful animal.
"Everyone loves it. He is very playful and it is impossible not to fall in love with him. They all want to be your friend. "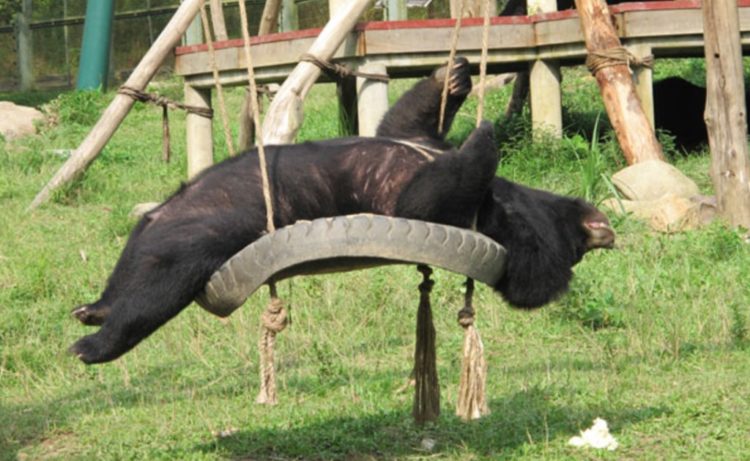 Tuffy stayed there for a year and when he fully recovered his strength they moved him to an area where he can share with 15 other rescued bears.
Tuffy became one of the leaders of the pack that lives in the shelter.