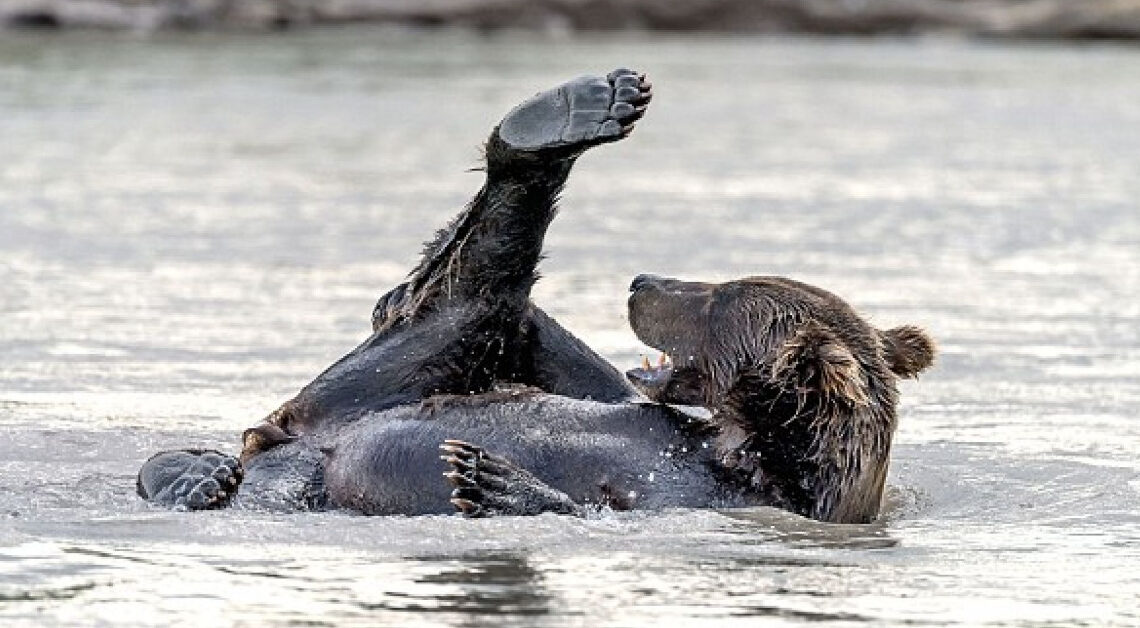 W
hile for many animals goofing around is part of their nature ,you won't expect from a massive brown bear to behave on this manner. However, these hilarious snaps show that even the fearless beasts love to act childish sometimes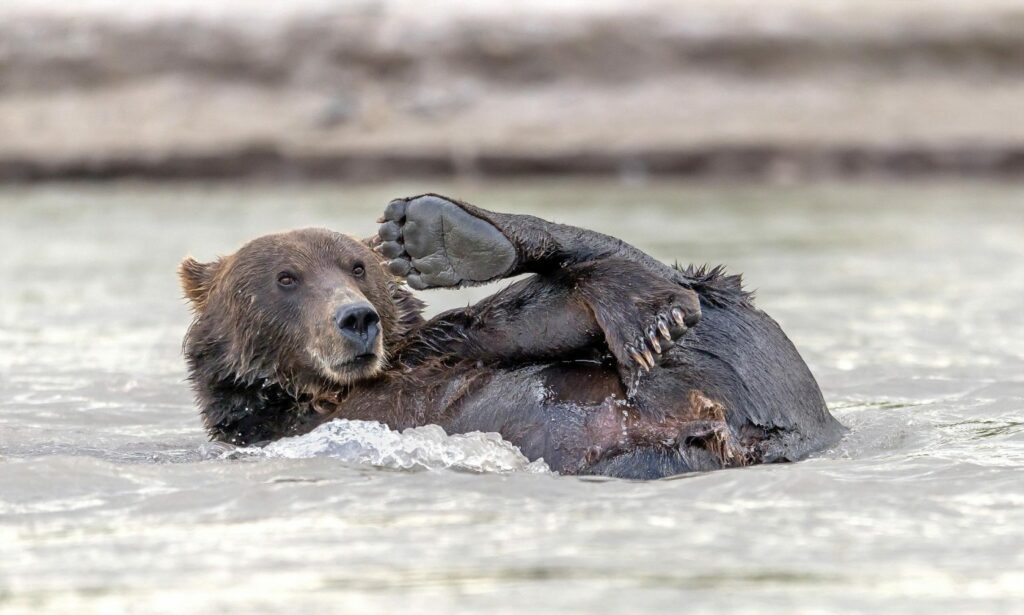 When the amateur photographer Giuseppe D'Amico went on the shores of Kurile Lake in Russia, he was hopping for some perfect photos of the majestic brown bears that live in the area. But instead, he caught on camera some truly hilarious scenes. While most of the bears come in that place for one good reason – to feed themselves, one of them thought it would be nice to have some time for itself. So he started to take a well deserved bath in the lake. And he looked like he really enjoyed it! But the bear's intimate moment turned into such a hilarious scene.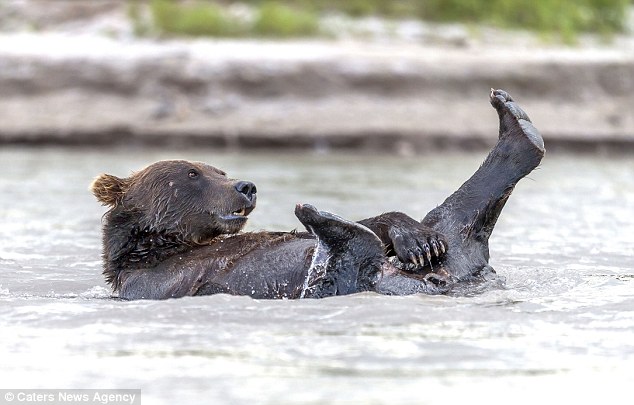 "I was taking pictures of some bears hunting red salmon up stream when I spotted this bear in the distance," the photographer said. "He was washing his hair as a human would, it was hilarious. 'He was really intent on it but was so clumsy.'"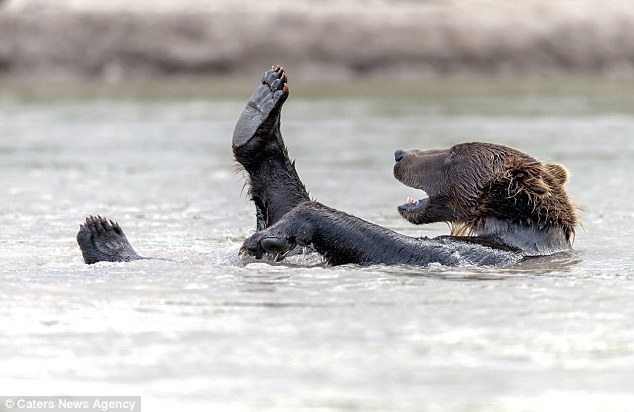 The Kurila Lake is one of the largest spawning grounds in the world for sockeye salmon. So when the season starts, the place became a main attraction for the brown bears. During the spawning season hundreds of bears take over the lake's shores to catch salmon – their main food source.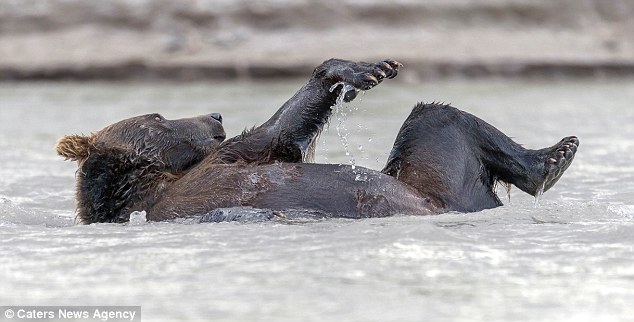 Whether in the wild or not, bears seems to enjoy a good bath. A few years ago, another bear went viral after he made itself a daily routine from splashing around in a pool. It happened at Single Vision, a nature conservation center in Florida. This bear really knows how to cool itself. Have a look: