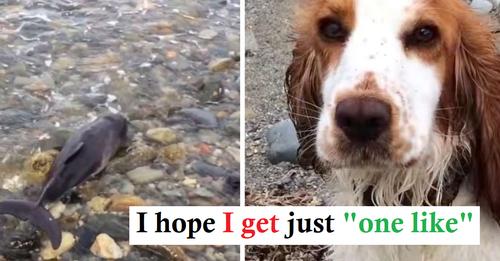 "I
was snapping photographs of the gorgeous landscape when I heard my dog yelling towards me from further down the beach… clearly she had found something!" he said in a YouTube video.
As he approached, he noticed Leia had spotted a stranded baby dolphin (or was it a baby porpoise?) on the sand. While videotaping the rescue, this great samaritan tenderly guided the infant back into the ocean.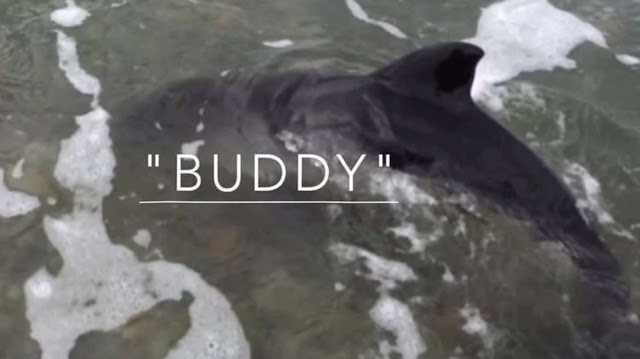 "After that, I stayed at the location for a while to make sure he didn't return. I called the coastguard when I received a signal, and they forwarded it to the science team. The savior remarked on YouTube, "I suppose the tiny boy got lucky because there was no one nearby for miles."
He dubbed the newborn dolphin Buddy and took a snapshot of him once he was securely off and swimming again.
Of course, Leia, who saw another animal in need and notified her owner, was the true hero of the day. "… I would have missed him as well if it hadn't been for my dog barking at me," he stated on YouTube.
You did a fantastic job, gal!