Way is a stray dog with a golden heart from Buenos Aires, Argentina. The street dog had recently given birth to a litter of puppies and was doing everything she could to care for them when she came across another person in need of assistance.
Way had always made it on the streets, but now she had a lot more mouths to feed, so she combed the neighborhood for whatever food she could find. She had to hurry because it was winter in Argentina.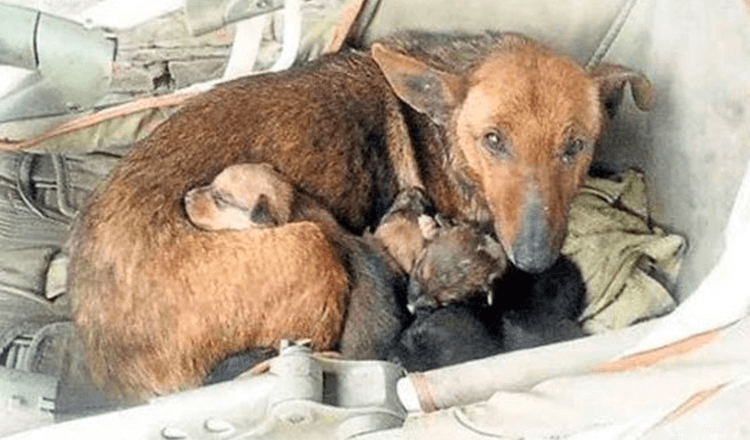 That's when Way stumbled upon a newborn human infant abandoned by its mother in an alley. The dog's mother instincts kicked in, and she saw that the infant needed to be kept warm. As a result, Way returned to her puppies and took them one by one to the infant. She then wrapped her body as tightly as she could around the group.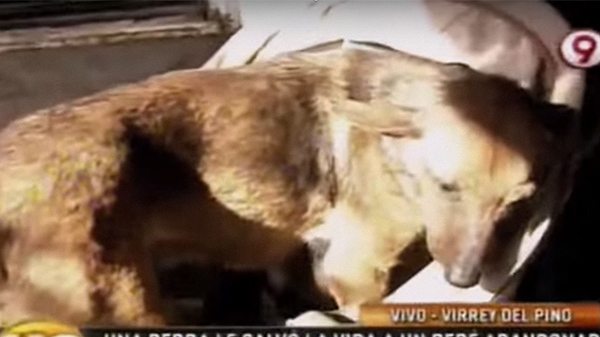 The newborn's cries were heard the next morning by Alejandria Griffin, a local homeowner. When she stepped outside to investigate, she was completely taken aback by what she discovered. A stray dog had adopted an abandoned child as her own. She quickly requested assistance from the police.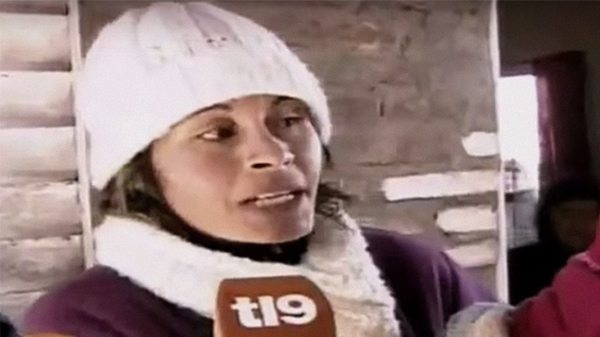 The infant, who has now been given the name Santino, was transported to the hospital's emergency room for rapid medical assistance. Alejandria told the medics about the stray, and they believe the infant would have died if it hadn't been for the dog's brave deeds. Way was regarded as a hero by the public.
For everything he'd gone through, Santino was in surprisingly good health, due in large part to Way's exceptional care.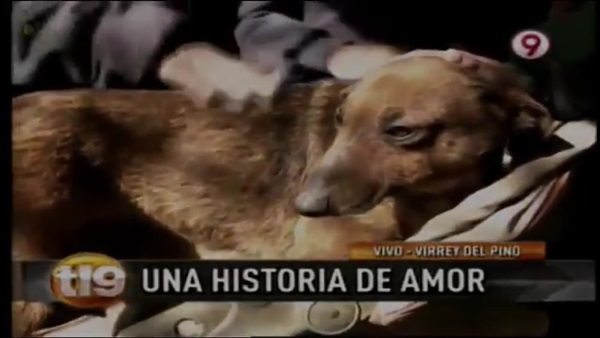 The baby's mother, a 33-year-old Buenos Aires lady with eight other children, was ultimately located by police. She was accused with abandoning her newborn baby and was detained.
Way and her infants were taken up by a nearby shelter, where they would be cared for until they could find permanent homes. What a fantastic tale all around!